Ireland, on the 29th of March 2004, became the first country in the world to ban smoking in all workplaces, including bars and restaurants. People however, both local and international, were shocked to the fullest when the legislation included bars. The people who were opposing this move stated that it would be ludicrous to even assume that Irish bars, known globally for smoking and drinking, were the last places on the planet where smoking should be banned.
However, this was not met with massive uprising and revolt, but rather with acceptance. Within the next few months, seven states in the United States of America and 9 provinces in Canada went smoke free completely, which included bars and restaurants. Other countries that followed suit with the Irish model of smoke free legislation were New Zealand, Uganda, Norway, bhutan and Italy. All these countries banned smoking not just for the customers, but also the staff who worked at these workplaces too. Scotland and Sweden brought about a smoke free legislation in 2005, while it took Australia 2 more years, finally banning it in 2007. After Ireland's bold decision, several countries have come up with legislation to prevent smoking and protect their citizens from the epidemic of passive smoke.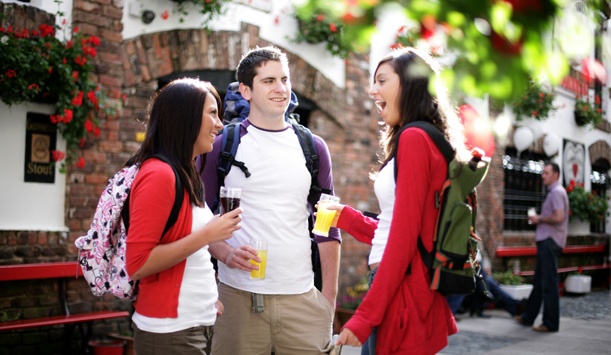 Even though the legislation was met with welcome arms in workplaces like public transport, the cinema and work offices, the hospitality sector, the bars and restaurants, raised their voices against the smoke free legislation. Most of those who were opposing the move were bar owners and their representatives, and the same resistance was felt in the United States and Canada where bars were a social focal point in everyone's lives. There was a rhetoric of gloom and dread that washed over the place. The protestors argued that the legislation was unnecessary, unworkable and unjustified, and that it was not the job of the publicans and staff to enforce the law on the customers. However what really happened was a completely different story.
The people of Ireland, as it turns out, were extremely compliant. In fact, they were so compliant that six months after the legislation was passed a survey conducted by the Office of Tobacco Control, which included a total of twenty six thousand six hundred and twenty seven inspections, concluded that the compliance rate clocked in a whopping 94 percent. The government also set up a free phone compliance line to report any breaches in the legislation, which peaked at 1524 calls in the first month, and declined rapidly to 145 in the next month and so on. Only 11 out of the 700 odd bars faced legal action for failing to comply with the legislation.