If you're planning to visit Ireland for your next vacation, then you ought not to leave the land without digging into these traditional Irish foods that are prepared in its most authentic styles. From fish in the summer to lambs in springs and soups and stews in winter, their food options changes every other season. Make sure your appetite is well maintained when you visit Ireland, to try out some of the most delicious cuisine and recipes in the world.
Shellfish
When you visit Ireland outside summer, the chances of witnessing the sun is very slim. However, on the plus side, you will be exposed to the opportunity of trying various delicacies from the west coasts' native oysters. The best season to try them is in September when you visit the Galway Oyster Festival that takes place in that month. When compared to the other sea creatures, shellfish is the one that stands on top of the list. The Dublin Bay Prawns, cockles and mussels also have their own festival in Howth.
Colcannon and champ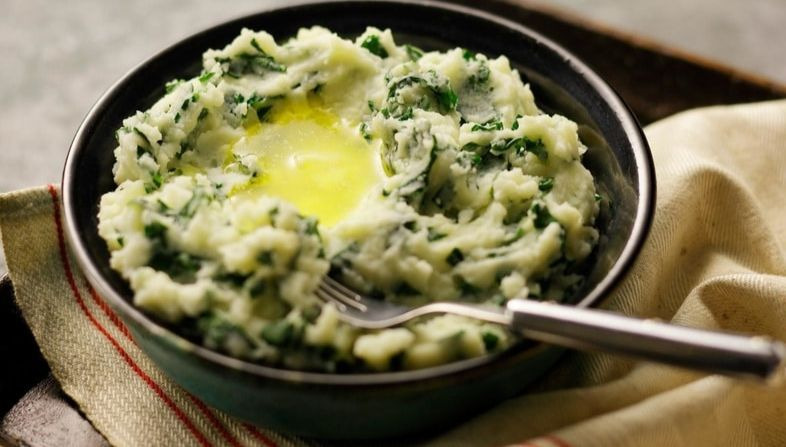 Potatoes are the staple vegetables in the Irish cuisine that has transformed their food choices and recipes from the 16th century. It is one of the staple crops that is grown in the regions and also adds to the list of foods and vegetables that are cheaper in the region. However, the potato harvests hit the light only in the 19th century, which is now a part of the staple meal in Ireland. Colcannon is a famous Irish dish that is a classic form of comforting mash potatoes. It includes
Potatoes
Cabbage or kale
Cream or butter
Spring onions
Colcannnon and champ follow similarly recopies but with a lot of milk and butter. It tastes the best when it is topped with scrambled or fried eggs.
Boxty
Boxty is a short form of all the potato-based recipes that includes potato pancakes, potato bread and potato dumplings. It directly translates to 'Poor house bread 'in English. All these recipes make use of grated potato shavings or are mixed with mashed potato and fried to dumplings. This mixture is then added to pancake mix to convert it into a pancake or is also integrated into a bread mixture to baking a potato break. Boxty can be teamed with anything, and whatever you choose, it teams up well to form a great mixture. It is also a great combination with smoked salmon or eggs.
Boiled Bacon and Cabbage
Although boiled bacon, boiled potatoes and boiled cabbage might not sound appetizing on paper, it still is an excellent combination for the tastebuds. A mixture of these three is also a family favourite. Traditionally a back of the pork is cut into thin slices (sometimes even from the shoulders). The meat is soaked overnight depending on the amount of desalting require and is boiled along with cabbage for ten minutes. The best accompaniment for this recipe is silky parsley sauce that is also a homemade recipe in Irish households.